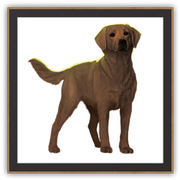 Information from the Official Site
Bella is one of many leashed dogs that joined Lucky. She's also Lucky's littermate.
Description
Edit
She's compassionate and brave. She's starting to learn how to listen to her dog-spirit. She cares very much about her fellow leashed-dogs. Her breed is sheltie-retriever, like her littermate.